vPedals are Windows 10 compatible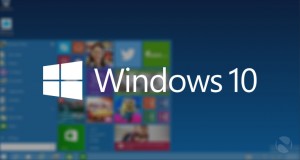 vPedal suggests that you use the Windows Media Player – for PC
or vPedal OMNI – for MAC
 in May 2012 NCH Software revised the Free version of Express Scribe to work only with an AltoEdge Products.
vPedals, still work however, with the licensed version of Express Scribe.
 PC – Hardware Installation info:
vP-1 Install – 3 Switch USB Footpedal
vP-4 MKII – IOS – released 2017
vP-4 MKII Install – Blue Tooth LE Footpedal
vDictate Install – USB Dictation Controler
• Software
Windows Media Player 11 plug-in – installed on millions of pcs – its free
 Apple Quicktime Assistant – its free – this allows the playback of caf audio files
HotKey Application–  its free
JoyToKey – its free
iTunes – Pc – its free 
Winamp Plug-in – its free
RealPlayer Plug-in –  its free
Express Scribe ~ Setup Instructions
Windows 8.1 – Connects then disconnects your vDictate
OSX Support
vPedal Omni – its free
Joystick test for OSX – its free
Express Scribe ~ setup for Mac
Using Flip 4 Mac to convert wmv to mov
Alt iTunes / Music Omni Control Method
How to Revert back to an earlier version of OSX
IOS
vPedalPlayer – its free
Chrome OS
—————————————————————-
How to – Mobile Phone Audio ~ AMR
How to – DVD's – Video Working with DVD Content
How to – Reaper to work with a vPedal
—————————————————————————————————
Serial Port Install – Legacy Port
Games Port Install – Legacy Port
Programing
Certifications
vPedal Certifications ~ FCC + CE + ROHS + C-tick + Barcodes
Using Firefox + Chrome Gamepad API with vPedal
——————————————————————————–
Telephone support via our US based reseller.
Shorthand Writers: if you purchased a vPedal from Stenograph Corp
the support number is 1.800.323.4247 x7502. or Email them
We don't have a copy of CaseCatylist and as such are not in a position to help you with your issues.
——————————————————————————-
Unsupported Software
We have tried to get support for vPedals from these companies but have been unsuccessful so far. Please contact them & urge them to include support for vPedals in the next version of their software.
Winscribe, Quickscribe, Dictaphone
——————————————————————————–
Email us
Please include the information requested in the 8 items below BEFORE you email us.
1. "Proof of Purchase" information from vPedal > such as > invoice number / cart number / worldpay transaction number etc.
2. What kind of vPedal did you purchase – games, serial port or usb?
3. What is the configuration of your computer? – (on PC > to find out > go to start > settings>control panel > system > general)
4. How much memory ?
5. What kind of cpu ( pentium I etc) ?
6. What version of operating system, WIN10 /Win7/ OSX etc..
7. What steps have you already taken to troubleshoot your issue? ( i.e. trying the vPedal on another computer….. if possible)
8. A description of your issue.