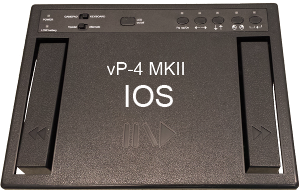 The vP-4 MKII – IOS is an Enhanced version of the vP-4 MKII
It can link directly to IOS + OSX devices with & without the use of the MKII dongle.
Extra command added to the Left / Right Arrow  ~ for YouTube compatibility
PLUS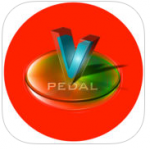 VPedalPlayer App was created for use with this version of the vP-4.
IOS – OSX*
To enable use of IOS devices we commissioned 
Trix Software
to create the Free App

This IOS app allows you to
Record
on your iPhone / iPad and then
control the playback of the recording wirelessly
. You can also access pre-recorded media or in your iTunes directory on your iPad / iPhone. It is available for
Free
from the Apple Store.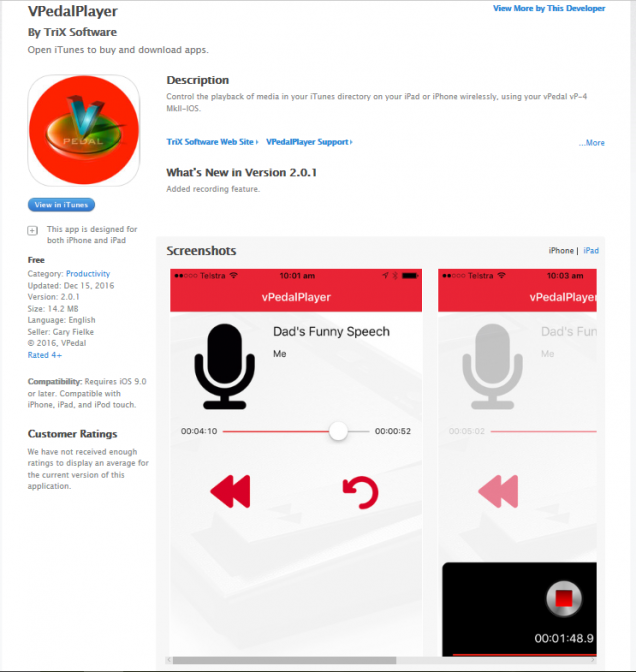 SETUP:
On your vP-4:MKII – IOS
Power on and then select Keyboard mode
Select the arrows up / down button ( third from the right)

On your Apple device:
Turn on Bluetooth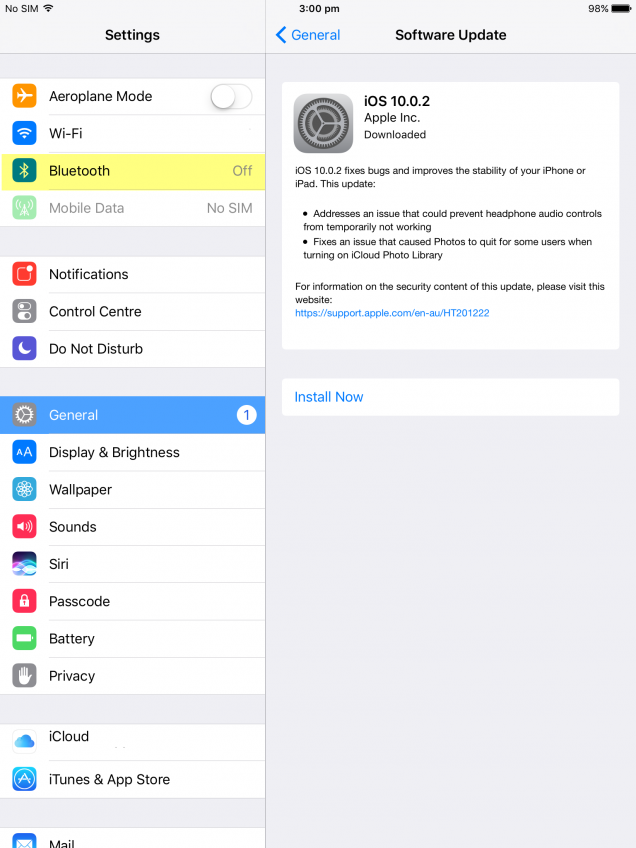 Your device should find "vPedal"
Press Pair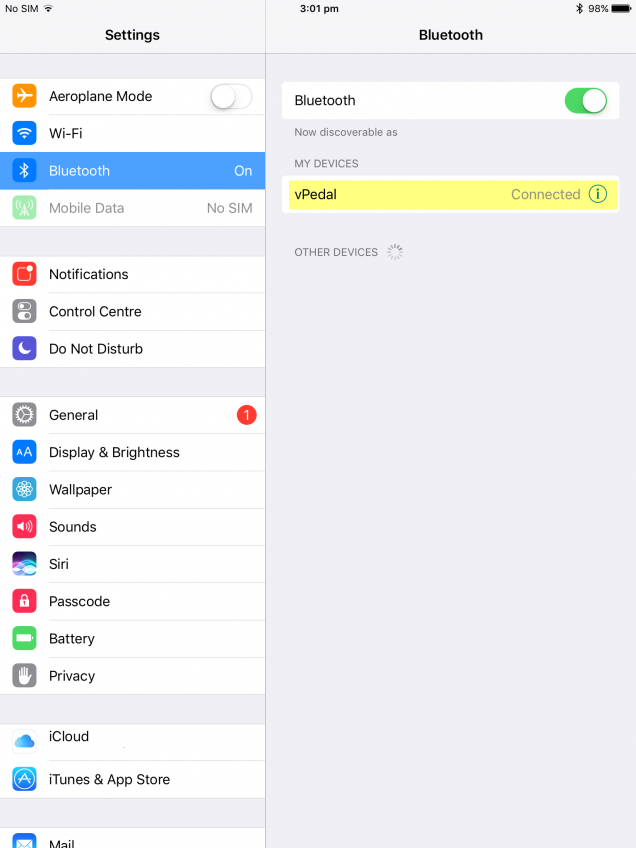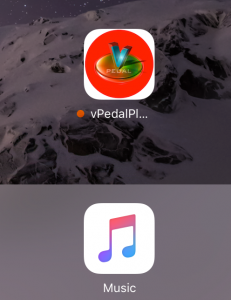 Start the App: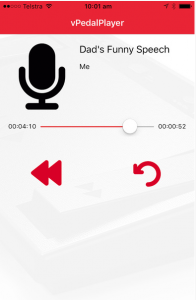 You have the choice to create a recording on your Apple device.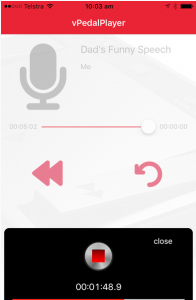 or by allowing the app to access the Media share you can select pre-recorded tracks.
Press Media to select a track to play back.
Press & release the Right hand pedal to start play back.
Pressing the Right hand pedal again will Pause + Auto- Backspace.
The amount of backspace can be changed by accessing Settings.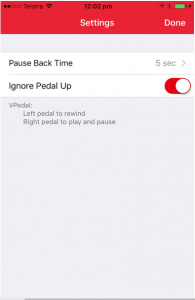 Pressing the Left hand pedal will rewind.
The Enhanced Left / Right Arrow button

Arrow Left / SpaceBar /Arrow Right –  ( 4th button from the right )

* the addition of the Spacebar command is an enhancement available only in the vP-4 MKII IOS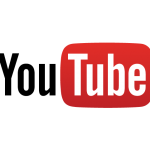 With this enhancement you can control wirelessly the playback of youtube videos.
This button is only active when the pedal is in Keyboard mode.
this page contains information only of the 2 enhancements in the vP-4 MKII – IOS
For the rest of the vP-4 MKII setup information click here
NOTE:  vP-4 MKII – IOS  does not support Android devices , the original vP-4 MKII has limited Android support.
Compatible with:
B/T LE compatible Apple devices
IOS 9 & 10
OSX*: 
Sierra 10.11 or greater  ( blue tooth ver4.0 or greater on the computer )