Download install omnicontrol into your apps directory.
2. Start omnicontrol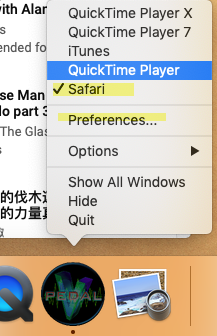 3. Open the preferences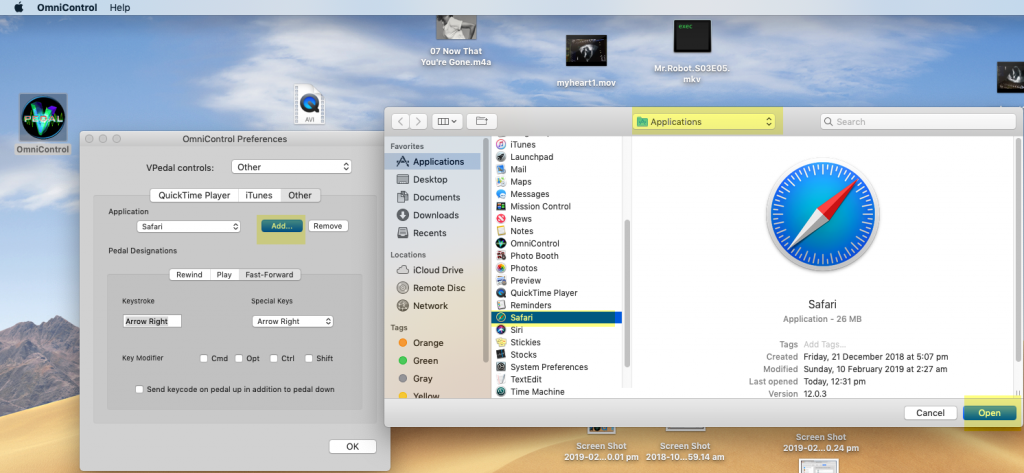 4. Add safari in to vpedal controls "other" option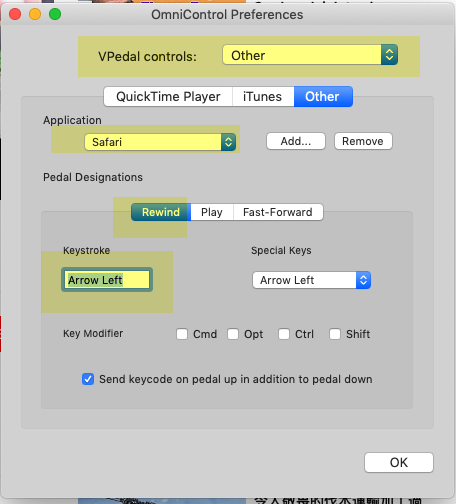 5. Then add left arrow in the left pedal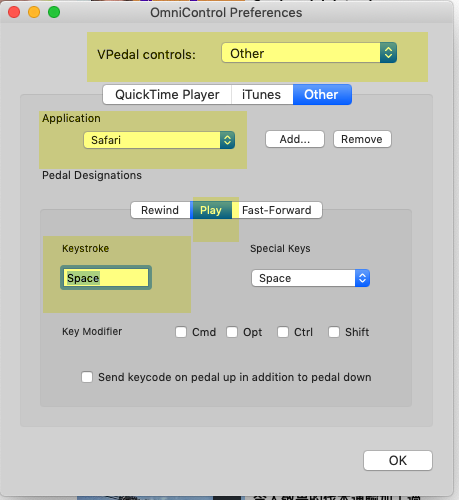 6. Add space in the middle pedal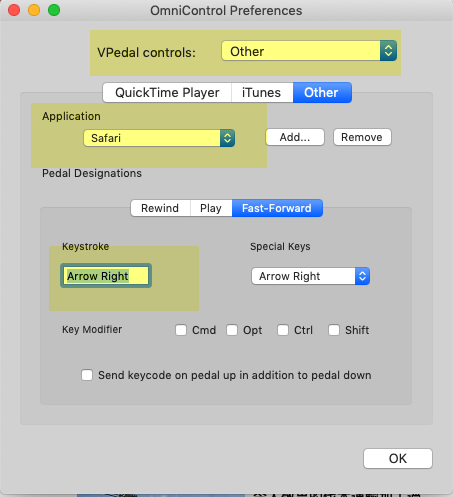 7. Add right arrow in the right pedal
In safari go to youtube
Select the video you want to play back in Sarfari at Youtube , Press the space bar on your keyboard to start the video playback.
Then press the middle pedal > it should now play /pause.
Pressing the left pedal should jump back the video 5 sec's > that time interval is preset by Youtube
Pressing the right pedal should jump forward the video 5 sec's > that time interval is preset by Youtube