To active the software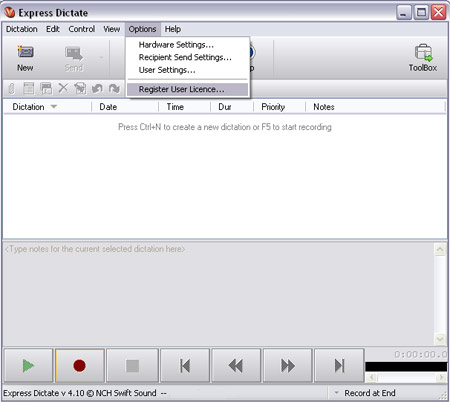 Go to Step 2: Activate Serial Number – click on the "Activate Online" URL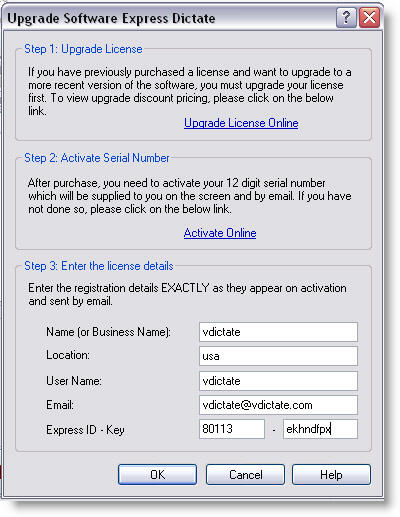 You will be taken to the NCH website and type in "License Serial Number " using the 12 digit number supplied.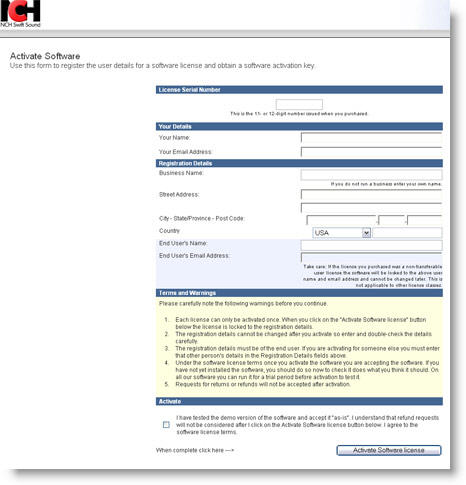 After you have clicked the "Activate Software license" button you will be sent an email with information you need to complete the activation of your copy of Express Dictate on your Pc.
 Now go to Step 3: Enter the License Details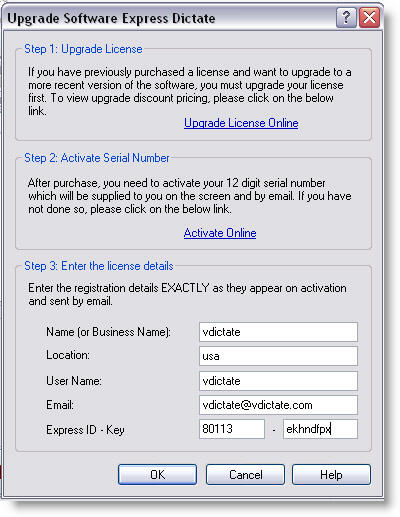 Please remember that for the field "Name (or Business Name):" you must input the user name that appears on the registration.
 Similarly the email address that appears on the registration must be entered into the "Email:" field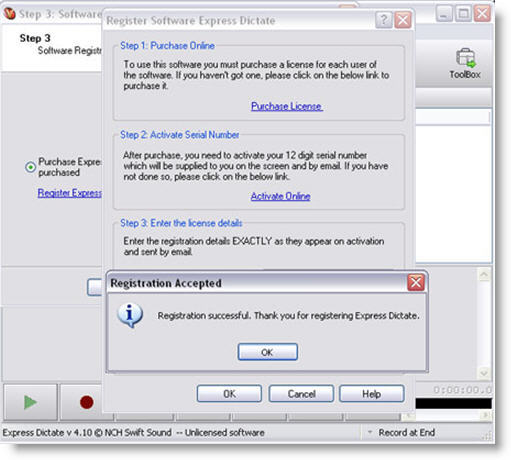 Please make sure that you save this information in a safe place – it will be required again if you ever need to reinstall the software.
vPedal has no control over the terms of use and the conditions of use these are solely controlled by NCH.