updated 2/3/2019
"we specifically disclaim any liability and we do not promise to have any particular enhancements available on any specific date."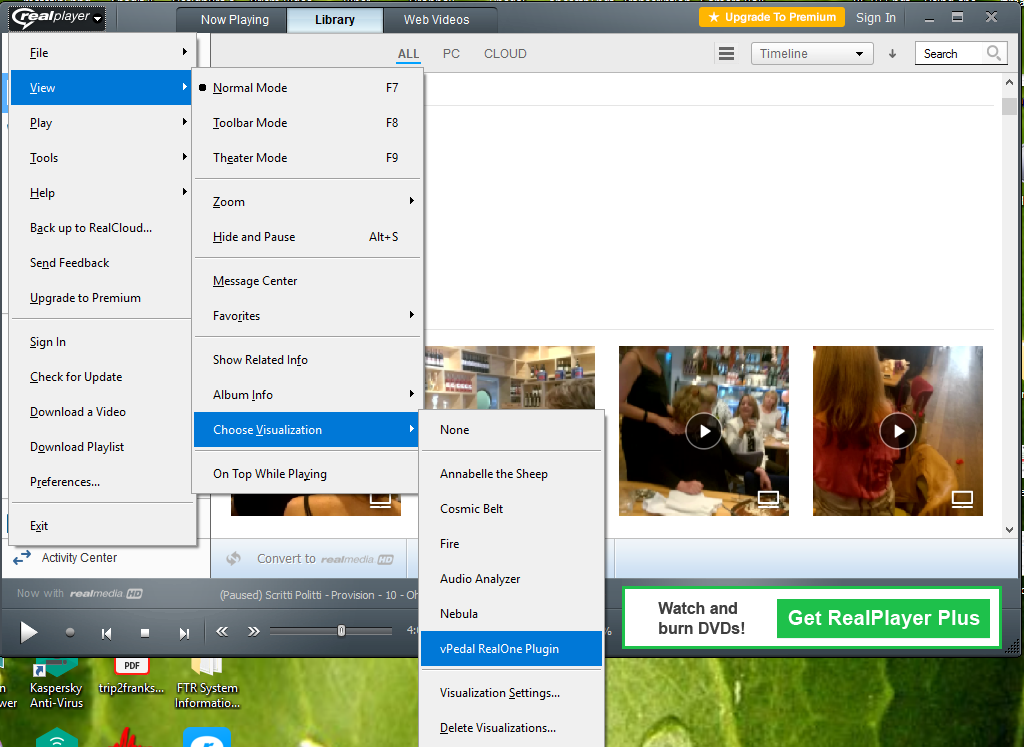 Windows 10 install:
The installer was originally designed for Win7 and so places the visualizations files into the in correct location for use on Windows 10, but this plug-in can be made to work with Windows 10. It is easily fixed.
First you must have the "Administrator" level of access rights on you pc.
Download & Install  "vprealone11.zip"  allow access by clicking Run anyway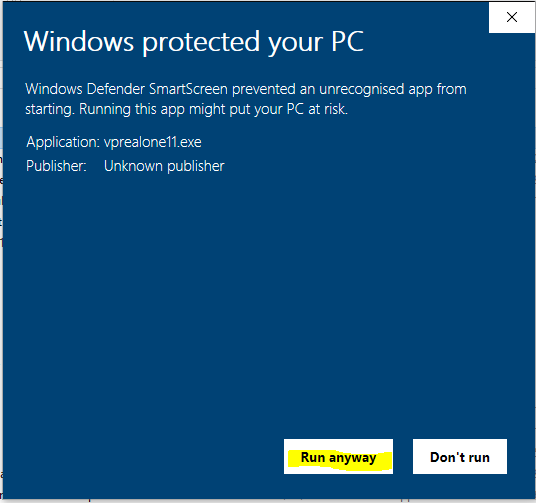 ABOVE is the location that the installer places the files, those files need to be move to the location BELOW

Restart the Realplayer go to the visualizations to make sure that Realplayer now sees the plugin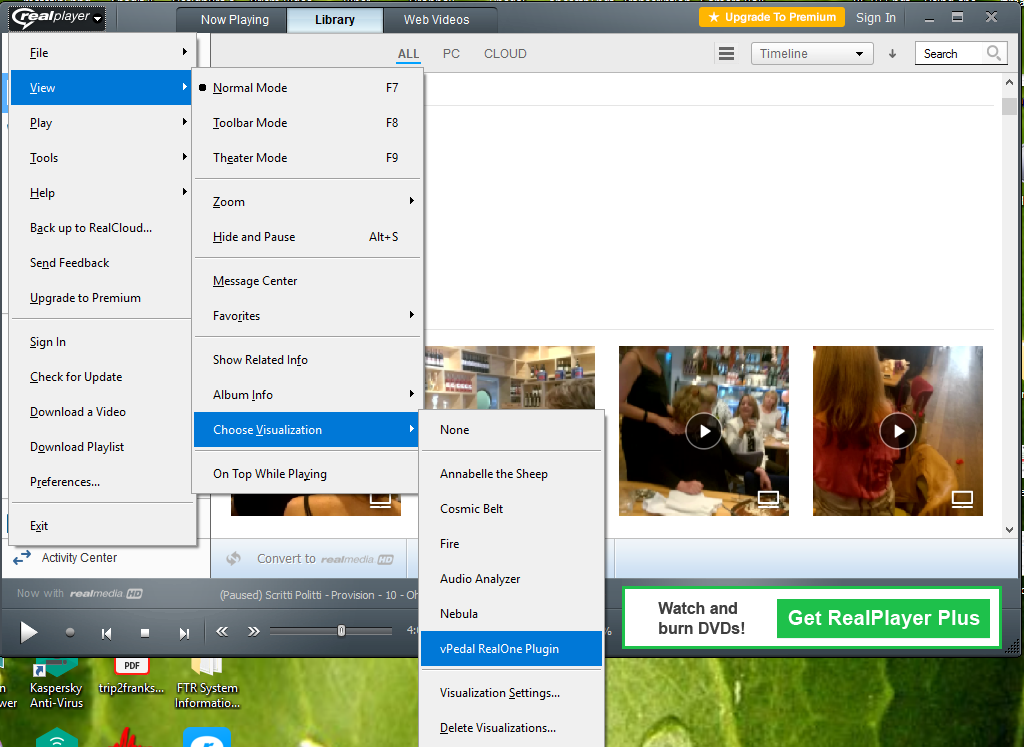 We have also noticed a bug,  in that you need to run Realplayer in either 'Library' or 'Web Videos' because if you run in 'Now Playing' mode causes the wav files to always playback from the start of the track

DONOT run Realplayer in the mode below or you will have the effect described above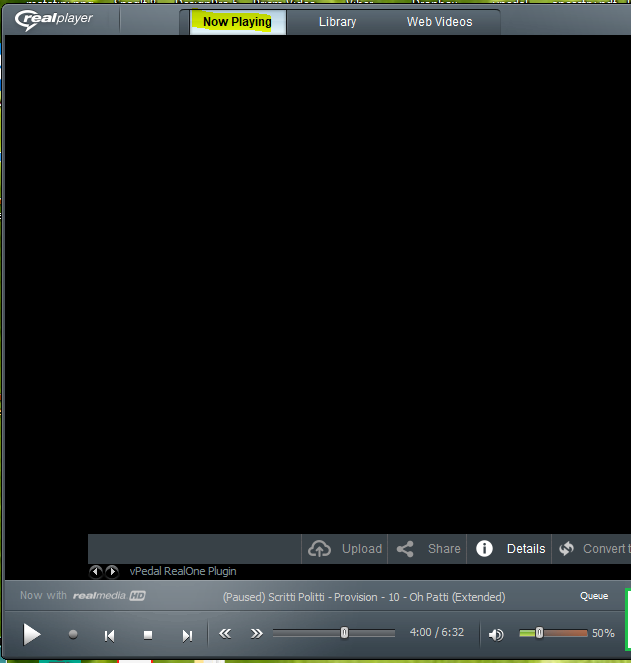 Windows 7 & Earlier
Instructions for earlier versions win XP / Vista & Windows7
Instructions:
First you must have the "Administrator" level of access rights on you pc.
Click here for more info
Inside "vprealone11.zip" there is an installer programme which will guide you thru the installation process,


Once the plugin has been installed to enable click View > Choose Visualization > vPedal RealPlayer 10 Plugin ( as per the image below )
How to Video – ( Windows Media Video)
USB Port Version
Please only have the Galy USB joystick installed on your PC ( like the image below ).

Having more than one joystick device installed on your Pc can confuse the software causing the vPedal not to talk with the software.
Games Port Version
If you are using a games port version of a Vpedal install the " 2 axis 4 button " option in the joystick controllers
You can change the action that starts playback by pressing the "play" part of the Vpedal "down" or "on" . Then loading the file you want to control. By doing that, playback will be started by pressing and holding down the vpedal.
The plugin autoback spaces approx 1 sec
 Only have one joystick device installed ( like the image below )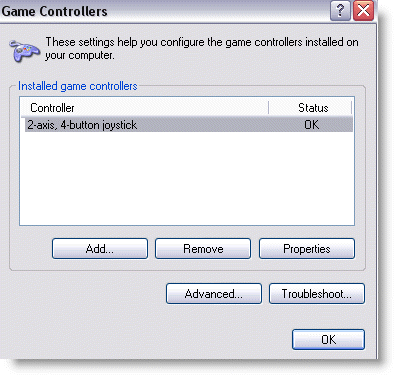 Get the latest version of RealPlayer 11